On the evening of 10th inNovember, the3rdHujiang Poetry and Music Festival was held in Hujiang Concert Hall. Seven young teachers from USST, together with other specially invited masters like Guo Tianyi, baritone singer of Shanghai Opera House, brought a feast of poetry and music. More than 180 teachers and students attended.
The show was divided into five themes: Friendship, Love, Kinship, Nostalgia and Patriotism, and created a perfect platform for Chinese and international students to communicate and interact with each other.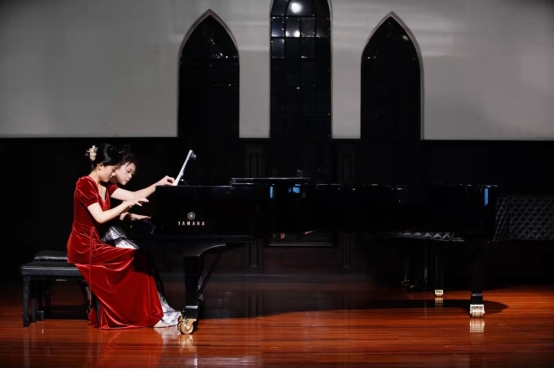 Five poems were explained along with singing, recitationand performances of piano,Erhu, and guqin, which showed the beauty of poetryand music from multiple dimensions. Spirits from the frankness and fervor in love poemsto the deep benevolence and patriotismare fully interpreted by those experts and masters to show the beauty of traditional Chinese culture. At last, it ended with warm and long applause from the audience.