November 2, 2020 | By Zhang Liu | Copyedited by Alex, Zhang Liu
To draw a better blueprint for future development, and bring the benefits of high-level development to all faculty and students, the 6th plenary session of the 8th CPC Committee of USST was held at No.1 Room of Graphic Information Centre.
The session vowed to see that the principle of putting faculty and students first should be incorporated into the whole process of the high-quality development of USST, reflected in communal practice and feelings of faculty and students, to create a brighter future for USST. USST should promote all-rounded human development, and establish a better, higher and broader platform, making school become a dream stage. USST should give full play to the masters' spirits of the school, guide them to participate in school governance in many ways, spur their collective wisdom and responsibility. USST should push ahead the major engineering construction with advanced ideas, and contribute to some changes in campus with dedicated efforts. USST advance smart campus construction, prioritize and share public resources, space, platform. USST should let the benefits of development reach more faculty and students, spray more kindness over each detail, corner of campus construction, and service management. USST should build a spiritual home with wealth& woe, practice core socialist values, and make efforts to foster spirits and character of USST with 100 years. To realize the construction of USST campus based on collaboration, participation and common interest, all colleges and departments should implement the fundamental task of fostering virtue through education, uphold the strategy of talents promoting development, motivate innovative development of the discipline, modernize the system and capacity of governance in university, consolidate wisdom and strength of joint governance by faculty and students, build a spiritual home aspired by all USST-ers.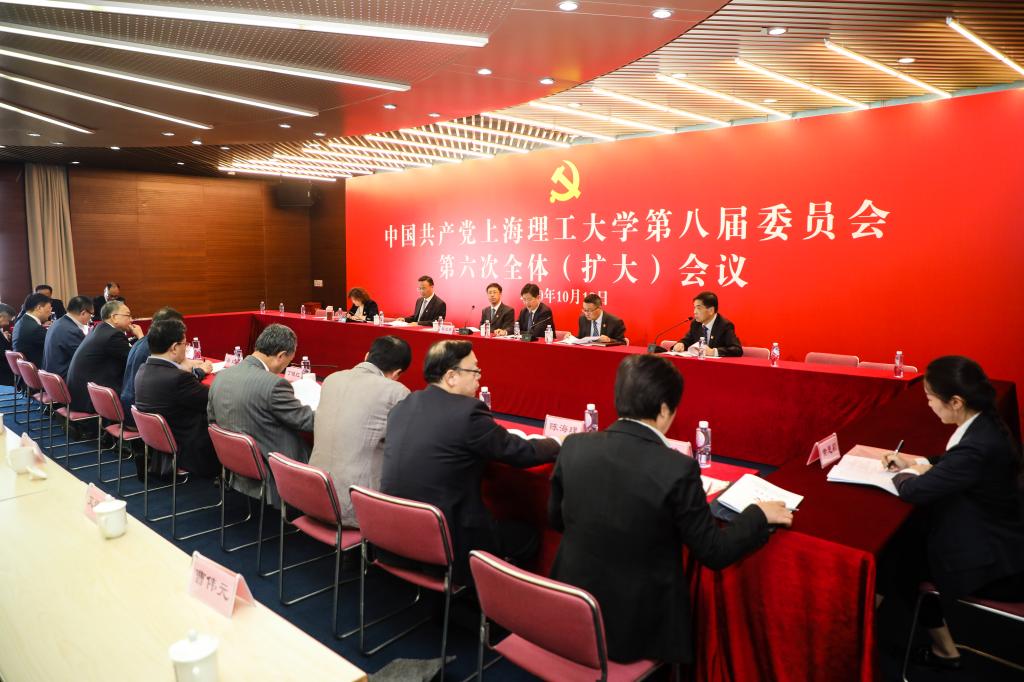 USST President Ding Xiaodong pointed out that on one hand, USST should insist on the development of education, tightly hold on to the fundamental tasks of fostering virtue through education, cultivate high-level talents who possess integrity and ability in accordance with the requirements of the development of the party and the nation, speed up the educational modernization, to run USST as people are satisfied with; on the other hand USST adheres to the scientific and technological development. In particular, as the world is undergoing changes unseen in a century, with the rapid development of technology and economy, USST should strengthen superior consciousness of scientific innovation, take a forward-looking approach to the development, keep a firm grasp on the initiative in our work.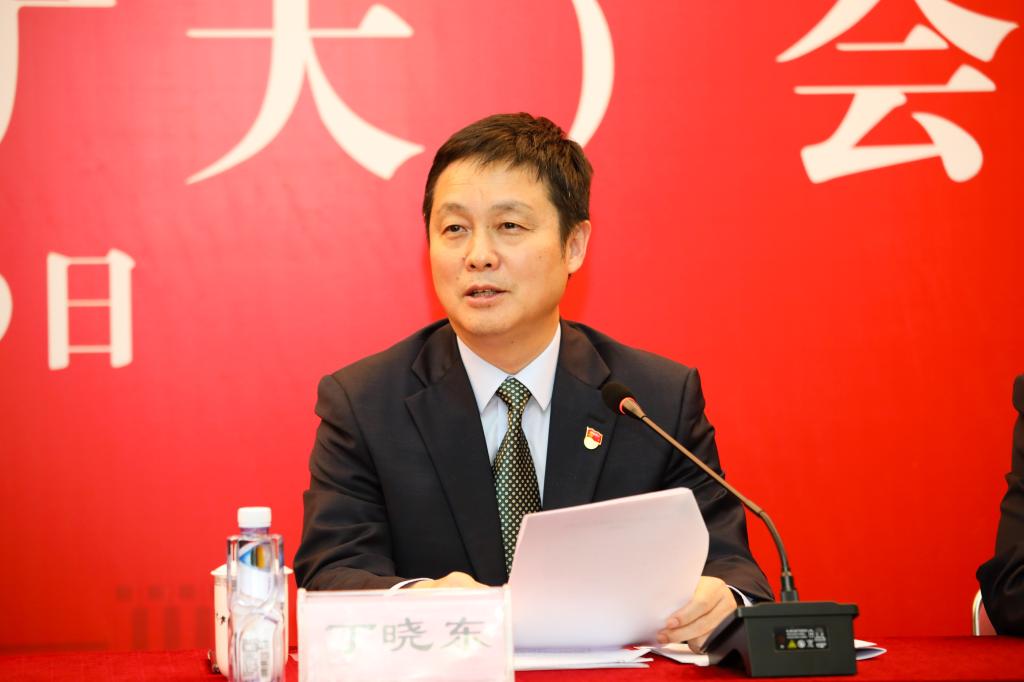 USST President Ding Xiaodong delivered a report in the meeting
Wu Jianyong, Secretary of Party Committee of USST, addressed a conclusive speech. He stressed that the significance of putting people first should be highly thought, the efforts to explore and practice should be fueled, and the vision of "quality first" should be pursued and more measures should be taken to turn over a new chapter. Talents strengthening USST, disciplinary accreditation should be attached importance to; the scientific 14th Five-Year Plan should be made focused on strategic guidance; cadres team should be well constructed to improve their capabilities. After the plenary session, the principle of putting faculty and students first should be kept a tighter grasp on for high-quality and connotative development of USST.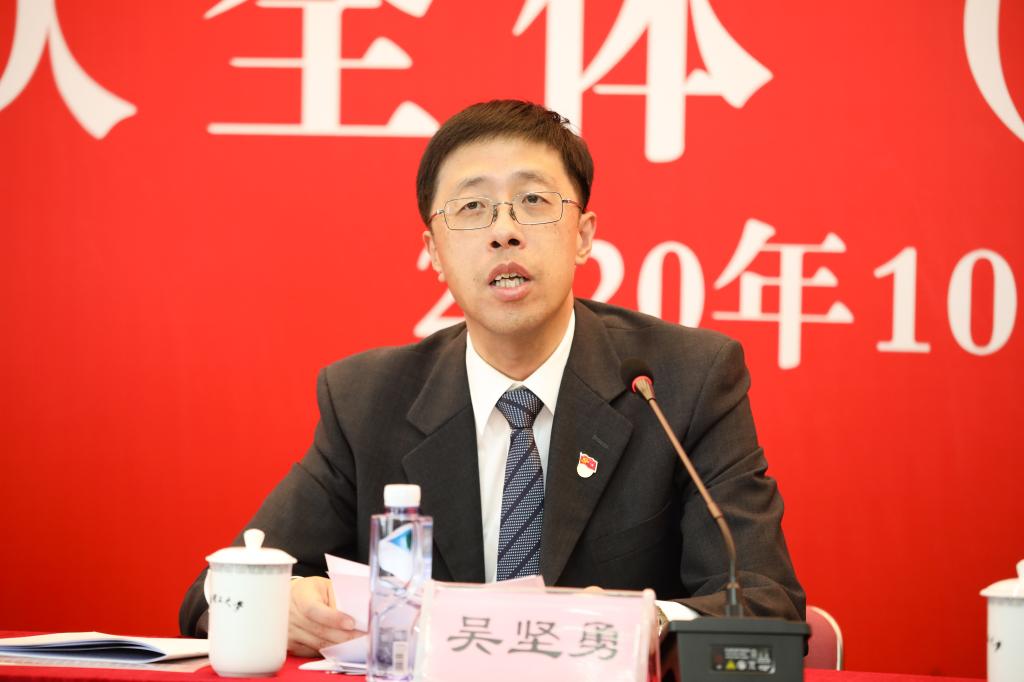 Wu Jianyong, Secretary of Party Committee of USST, addressed a conclusive speech in the meeting